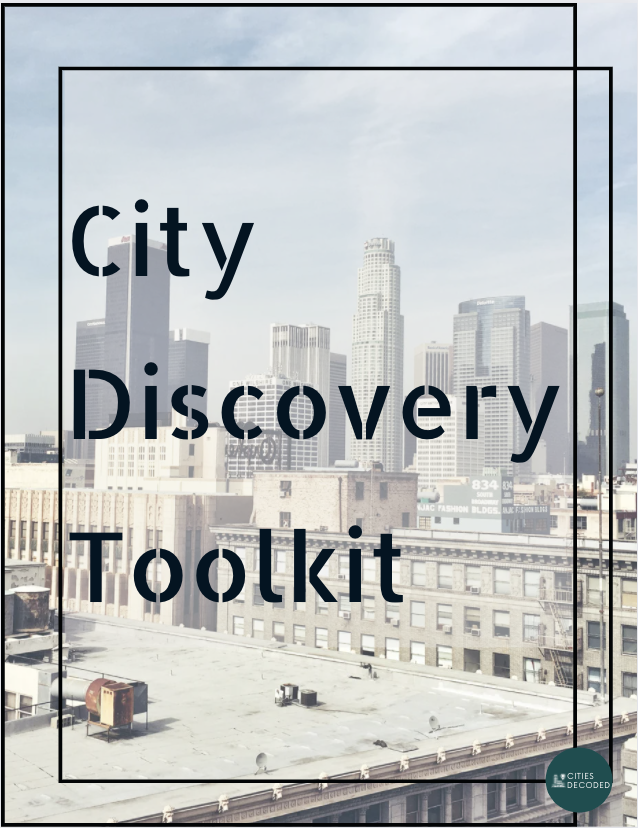 Want to better understand your city but not sure how to begin? This resource provides eight action steps to truly discover your city.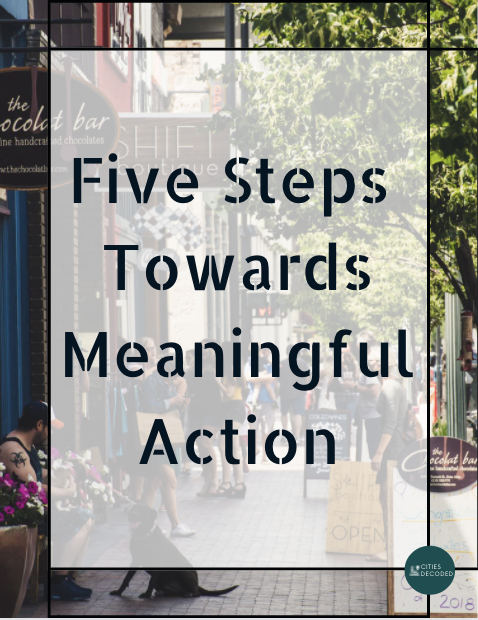 Want to be involved in your city but not sure where to start? This resource provides five steps for putting your good intentions and knowledge into meaningful action.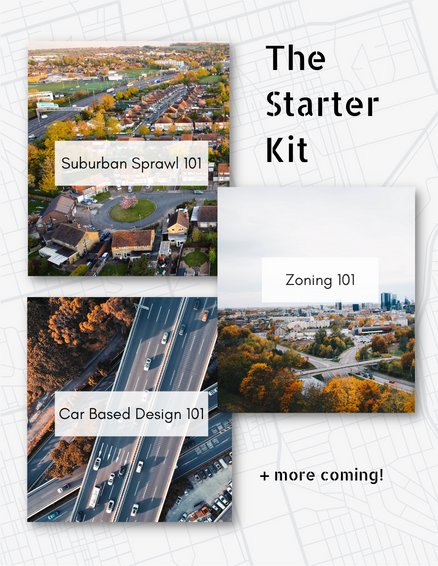 Want to be have a better understanding of the biggest issues facing North American cities? This starter kit will provide a finely-curated list of articles, videos and podcasts to help you understand Sprawl, Zoning and Car-Based Design.