Want to be more involved in your city but aren't sure where to start?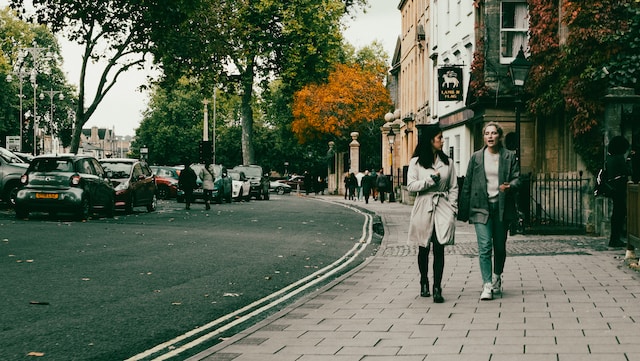 My eight-step coaching experience will help you get clear on your strengths, interests and bandwidth and align those with the needs you've observed in your city. We'll work together to set SMART goals that you can track on a regular basis so you can see yourself graduate from resident in your city to engaged citizen.
This is for you if…
You're looking for more than a one-time project…you're looking to build a civic lifestyle
You're ready to cultivate a more mindful, observant and active presence your city
You're looking to bridge the gap between good intentions and meaningful action
You want to discover a sustainable way to contribute to your community that aligns with your values, strengths and interests
What's included
One free info call to explain more about the program and to see if this is a good fit!
8-10 virtual calls based on the schedule below, set to your schedule
Notes, research briefs, podcasts, articles curated just for you, based on our conversation, your city and your topics of interest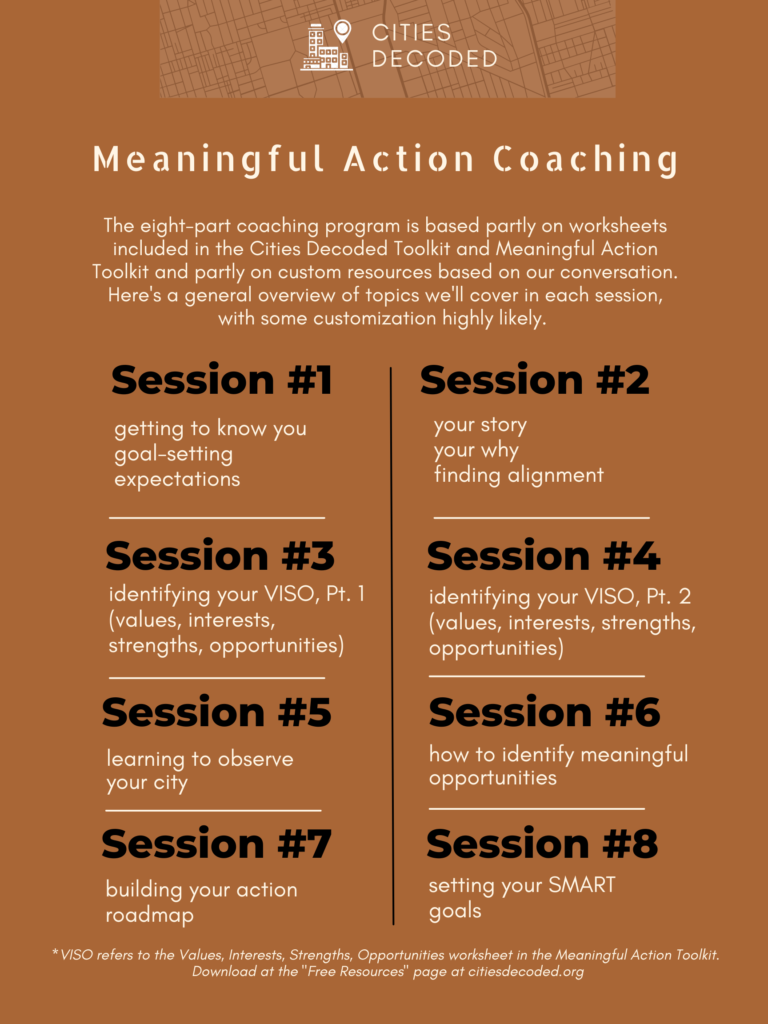 This coaching program is in beta mode for a limited time. Schedule your free call now so we can find a pay-what-you-can rate that works for you.